Use Cases for Conversational Messaging in Sales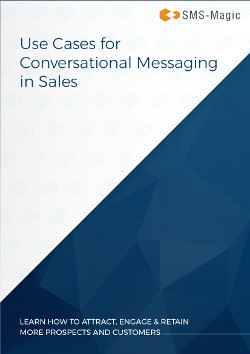 Now more than ever, successful selling is dependent on creating and building trusted relationships with your prospects and customers.
IThe challenge? How to get your prospects to have a conversation with you.
In a world where voicemails and emails go unanswered, how do you get your prospects to engage with you before they make their buying decisions? How do you have consistent, relevant conversations with your buyer, moving them through the buying cycle at their own best pace?
Messaging gives your sales team a proven method of increasing both their number of conversations and the relevance of those conversations.
This guide shares the simple yet powerful use cases for implementing conversational messaging in your sales organization. You'll find 6 powerful use cases for messaging in sales that will significantly increase your conversion rates even as you converse with a larger number of prospects. The result? More sales, faster than ever before.